Tiger extinction imminent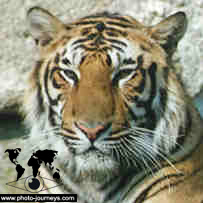 Bedfordshire,England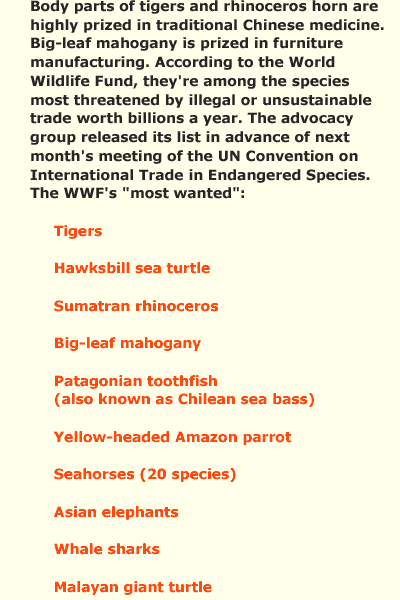 Acknowledgements
Photo Details: Tiger extinction imminent. There a minimum of 5,183 and a maximum of 7,500 tigers still in the wild. Separated into 5 distinct subspecies, there are up to 4,500 Bengal tigers in India, Bangladesh and Nepal. 2.9m (9.5ft) from head to tail and weighing 220 .
Text Details: World Wild Life Fund's 'Most Wanted'. Published in 2002. World Wild Life Fund.
photo-journeys ID: 501.

&nbsp

&nbsp

&nbsp

&nbsp

&nbsp © Copyright. All rights reserved. &nbsp &nbsp &nbsp
BACK TO TOP