Why Golden Gate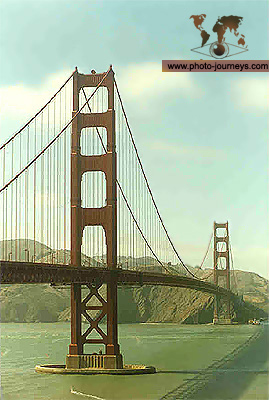 San Francisco,USA

Acknowledgements
Photo Details: It is generally accepted that the strait was named 'Chrysoplae' or Golden Gate by Captain John C. Fremont of the Topographical Engineers of the U.S. Army in 1846. It reminded him of a harbour in Istanbul named Chrysoceras or Golden Horn. If the U.S. Navy .
Text Details: Give a dog a good name. Be a Leader: How to change people without giving offense or arousing resentment, from 'How to win friends and influence people'. Dale Carnegie.
photo-journeys ID: 269.

&nbsp

&nbsp

&nbsp

&nbsp

&nbsp © Copyright. All rights reserved. &nbsp &nbsp &nbsp
BACK TO TOP