Moods of Marmara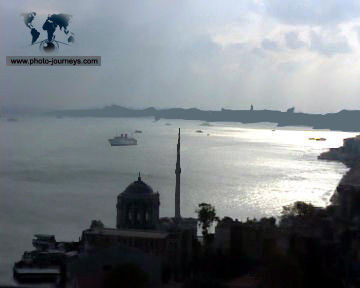 Istanbul,Turkey

Acknowledgements
Photo Details: Moods of Marmara. The sea of Marmara as seen from Seraglio Point on a cloud filled, silver sun evening. The sea of Marmara describes the relatively small body of water that connects the Aegean sea of the Greek Islands (Mediterranean) to the Bosphorous str.
Text Details: The other person's point of view. Win people to your way of thinking, How to win friends and influence people. Dale Carnegie.
photo-journeys ID: 298.

&nbsp

&nbsp

&nbsp

&nbsp

&nbsp © Copyright. All rights reserved. &nbsp &nbsp &nbsp
BACK TO TOP