Hagia Sophia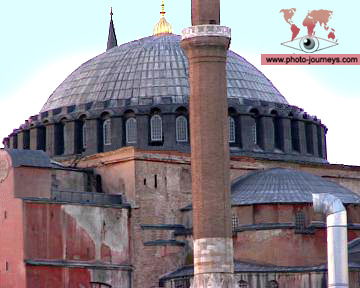 Istanbul,Turkey
Acknowledgements
Photo Details: Hagia Sophia. 'The Church of Holy Wisdom'. Over 1,400 years old, the Hagia Sophia was converted from a church to a mosque by the Ottomans in the 15th century. There are still christian mosaics decorating the walls including pictures of Christ, Mary, and t.
Text Details: The only way to change is by changing your understanding. Extract from his book 'Awareness'. By guiding us on how we might wake up, Anthony de Mello a Jesuit Priest (1931-1987), reveals how liberating life can be when we are aware. He informs us of the 'Four Steps to wisdom'. One being that negative feelings are. Anthony de Mello.
photo-journeys ID: 339.