The ceiling of St Paul's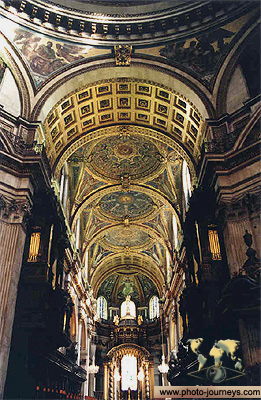 London,England

Acknowledgements
Photo Details: The ceiling of St Paul's. Looking down the Nave, through the Dome and Quire to the Apse of St Paul's. The ceiling that reaches a height of 85m (280ft) includes the Stone Gallery, Whispering Gallery, and Golden Gallery. In 1669 the architect Sir Christophe.
Text Details: Ideals which have always shone. Quotation attributed to Albert Einstein. Albert Einstein.
photo-journeys ID: 279.