Musth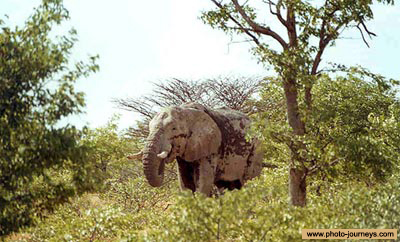 Natukanaoka pan,Namibia

Acknowledgements
Photo Details: Musth. Elephant Bulls become very aggressive, most deadly encounters between humans and elephants occur with bulls in this condition. Strong smelling secretions run down the side of the face and they constantly dribble urine. Musth can last for up to 6 mo.
Text Details: Knowledge. Common Folklore. Anonymous.
photo-journeys ID: 352.