Joe Dunlop and the TT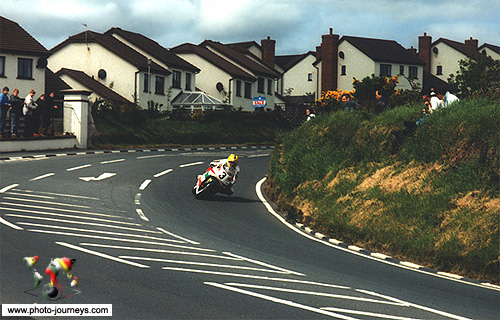 Governor's Hill,Isle of Man

Acknowledgements
Photo Details: Joe Dunlop and the TT. Five Times World Motorcycle Champion, Joey Dunlop was killed while racing in Estonia. He was a legend in his own lifetime. Joey started racing in 1969 and first came to the Isle of Man TT races in 1976. He won his first TT, the 1977.
Text Details: Mastery of one's self. Approach to life. Gichin Funakoshi.
photo-journeys ID: 438.