Black Cat mythology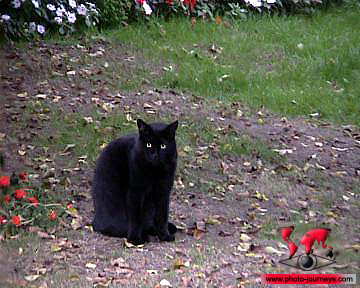 Windsor,England

Acknowledgements
Photo Details: Black Cat mythology. A Norse legend tells of the chariot of Freya, the witch that was pulled by black cats that became black horses. They were exceedingly swift and surely possessed by the Devil. After serving Freya for seven years, the cats were rewarded.
Text Details: A Death. The participants in an accident. S.Arber.
photo-journeys ID: 499.