Exotic pink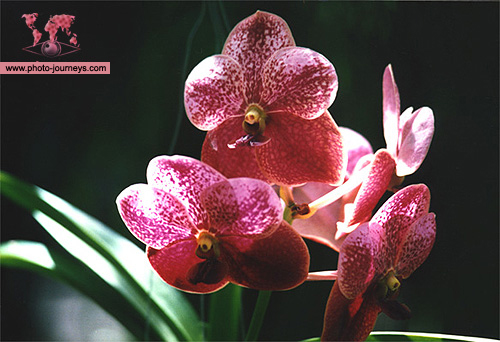 Orchid Garden,Singapore

Acknowledgements
Photo Details: Exotic pink. There are 17,500 species of orchid separated into epiphytic and terrestrial varieties, this one is a Phalaenopsis hybrid epiphyte. Epiphytes gain nourishment through clinging roots, and moisture through aerial roots. A horizontal rhizome prod.
Text Details: There are only 422,000 species of flowering plants on Earth. Dr Bramwell, the director of the Jardin Canario 'Viera y Clavijo' on Gran Canaria, Spain. BBC.
photo-journeys ID: 257.

&nbsp

&nbsp

&nbsp

&nbsp

&nbsp © Copyright. All rights reserved. &nbsp &nbsp &nbsp
BACK TO TOP