Massasoit, translated as Yellow Feather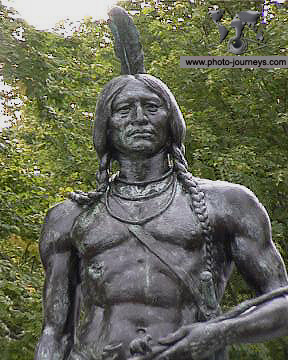 Plymouth,USA

Acknowledgements
Photo Details: Statue of 'Massasoit'. Sachem or leader of the Pokanoket from before 1620 until his death in 1660. Massasoit, in the Wampanoag language, means 'Great Leader.' He is often referred to as 'Yellow Feather'. According to the stories, if he had not assisted th.
Text Details: 5 rules for happiness. Common folklore. unknown author.
photo-journeys ID: 270.

&nbsp

&nbsp

&nbsp

&nbsp

&nbsp © Copyright. All rights reserved. &nbsp &nbsp &nbsp
BACK TO TOP