Oryx in the dunes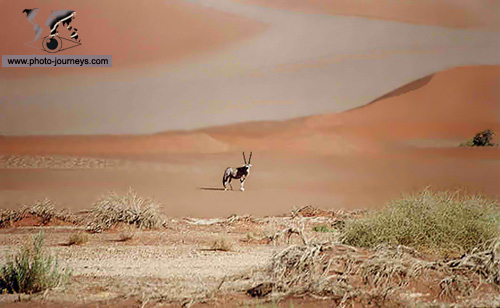 Sesriem,Namibia

Acknowledgements
Photo Details: Oryx (Gemsbok) have incredible desert dwelling abilities that surpass the camel, a majestic male stands alone on the dunes. Sesriem, Namibia. S.Arber..
Text Details: He who can do this has the whole world with him. Fundamental techniques in handling people, from 'How to win friends and influence people'. Dale Carnegie.
photo-journeys ID: 410.

&nbsp

&nbsp

&nbsp

&nbsp

&nbsp © Copyright. All rights reserved. &nbsp &nbsp &nbsp
BACK TO TOP