Vigeland Monolith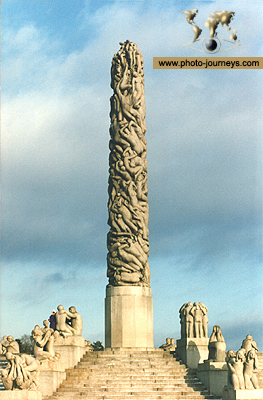 Oslo,Norway

Acknowledgements
Photo Details: Vigeland Monolith. The Monolith is 14m (46ft) high carved out of a single block of stone that consists of 121 writhing human figures. It is located in an area of the leafy Frognerparken in an area called Vigeland's park, which includes 192 sculptures made.
Text Details: Learners, doers and teachers. Alternate ways of looking at the truth. Richard Bach.
photo-journeys ID: 472.

&nbsp

&nbsp

&nbsp

&nbsp

&nbsp © Copyright. All rights reserved. &nbsp &nbsp &nbsp
BACK TO TOP