Home of the crown jewels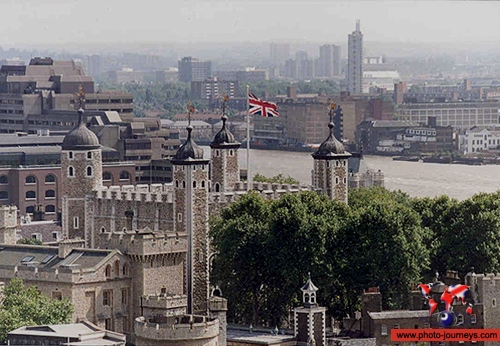 London,England

Acknowledgements
Photo Details: Initiated by William the Conqueror, the Tower of London was completed in 1080. The Crown Jewels are now on public display in the Tower, a practice introduced by King Charles II who wanted to impress his subjects. The collection includes the Imperial State.
Text Details: What you are. Thought sign from www.theinspirationalplace.com. William Ward.
photo-journeys ID: 301.