The White House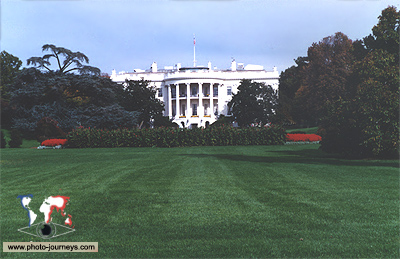 Washington DC,USA

Acknowledgements
Photo Details: The White House. Thomas Jefferson suggested a national competition to design the 'President's House'. The proposal from James Hobson won, his design was a version of the mansions being built near Dublin at the time. The building was not complete soon enou.
Text Details: State of the Union Address 2003. Extracts from the State of the Union Address made by President George Bush on January 28, 2003, focussing on the subjects (highlighted in blue) and the proposed actions to be taken (highlighted in red). The speech was divided into 4 parts (highlighted in . President George Bush.
photo-journeys ID: 233.

&nbsp

&nbsp

&nbsp

&nbsp

&nbsp © Copyright. All rights reserved. &nbsp &nbsp &nbsp
BACK TO TOP