Orange hoodoos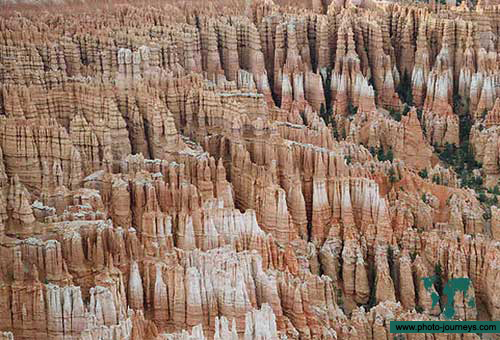 Utah,USA

Acknowledgements
Photo Details: Orange hoodoos. Bryce Canyon is the flanks of a massive mesa where water and wind have carved thousands of magical spires, pinnacles, and hoodoos (pillars of rock). Utah, USA. S.Arber..
Text Details: Who knows. Saying of the 800 year old monk Lu-Tze, extract from 'Thief of Time'. Terry Pratchett.
photo-journeys ID: 068.