Rainbow Lorikeet threat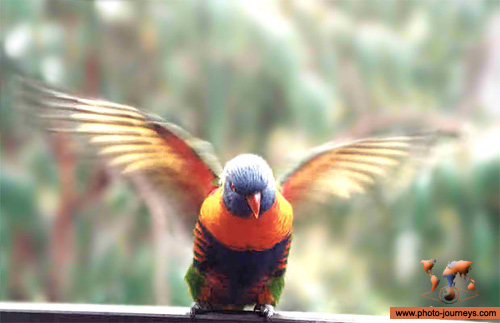 Sydney,Australia

Acknowledgements
Photo Details: Rainbow Lorikeet threat. A common resident of the Eastern States, both in residential areas and the country, a Rainbow lorikeet performs with flapping and sqauwks. Sydney, Australia. S.Arber.
Text Details: Dramatize your ideas. Win people to your way of thinking, from the book 'How to win friends and influence people'. Dale Carnegie.
photo-journeys ID: 034.

&nbsp

&nbsp

&nbsp

&nbsp

&nbsp © Copyright. All rights reserved. &nbsp &nbsp &nbsp
BACK TO TOP