Singapore skyline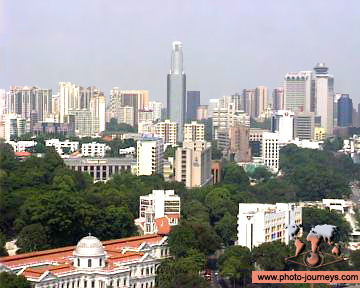 Padang and the CBD,Singapore

Acknowledgements
Photo Details: Singapore skyline. The 280m (920ft) UOB Plaza of the UOB Bank stands high above the CBD of Singapore. The orange roof in the forefront of the photo is part of the parliament complex. Padang and the CBD. Singapore. S.Arber..
Text Details: How to get on top of the world. Quote from entrepreneur Donald Trump. Donald Trump.
photo-journeys ID: 387.