Singapore Pineapple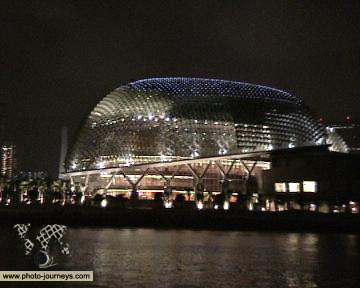 Marina Bay,Singapore

Acknowledgements
Photo Details: Singapore Pineapple. Nicknamed 'The Pineapple', the Esplanade opened on the Marina Bay waterfront 12 October 2002, 6 years after construction began. The Esplanade dominates the landscape by the sheer uniqueness of its enormous spiky domes. It is the city'.
Text Details: The power of singing. On motivation. Edgar A. Guest.
photo-journeys ID: 487.