Bridge of Sighs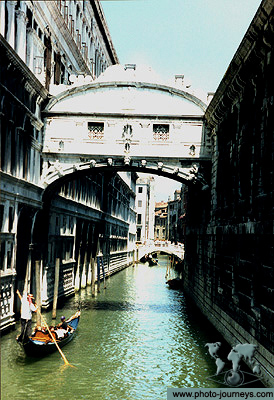 Venice,Italy

Acknowledgements
Photo Details: Bridge of Sighs. It is reputed that the bridge gained it's name from the sighs of prisoners as they were led from the Palazzo Ducale (left) to Prison (right). Venice, Italy. S.Arber..
Text Details: What It's Like. The song 'What it's like' from the album 'Whitey Ford Sings The Blues'. Everlast.
photo-journeys ID: 113.

&nbsp

&nbsp

&nbsp

&nbsp

&nbsp © Copyright. All rights reserved. &nbsp &nbsp &nbsp
BACK TO TOP