Melting clock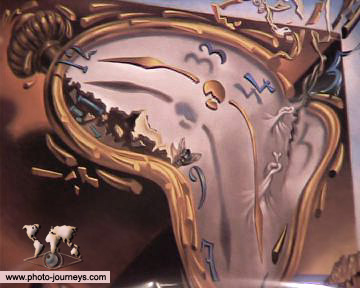 Florida,USA

Acknowledgements
Photo Details: Melting clock. A close up from a section of the painting 'Disintegration of the Persistence of Memory' by Salvador Dali from the Dali Museum in St Petersburg. Florida, USA. S.Arber..
Text Details: You can do it tomorrow or you can do it today. Common saying. Folklore.
photo-journeys ID: 219.

&nbsp

&nbsp

&nbsp

&nbsp

&nbsp © Copyright. All rights reserved. &nbsp &nbsp &nbsp
BACK TO TOP