Triumph over tyranny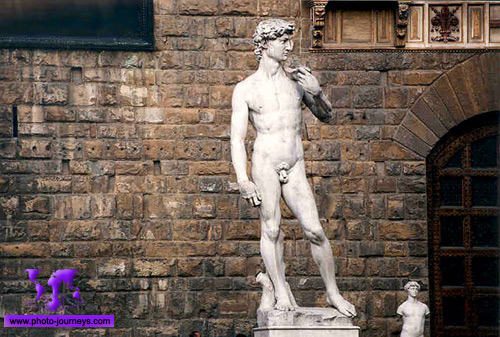 Florence,Italy

Acknowledgements
Photo Details: Triumph over tyranny. Replacing the original statue that was located here until 1873, this replica statue of David by Michelangelo now stands before the Palazzo Vecchio in Piazza della Signoria. The city commissioned the statue to symbolize the triumph ov.
Text Details: Power comes from within. Seeking power. C.Arber.
photo-journeys ID: 144.

&nbsp

&nbsp

&nbsp

&nbsp

&nbsp © Copyright. All rights reserved. &nbsp &nbsp &nbsp
BACK TO TOP