Mount of Olives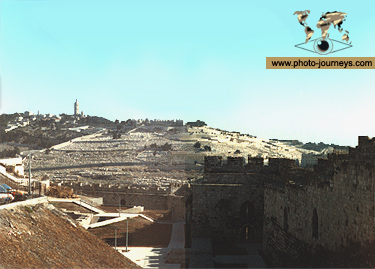 Jerusalem,Israel

Acknowledgements
Photo Details: Mount of Olives. The descent from the Temple Mount of Jerusalem passes through the Kidron Valley and up the Mount of Olives. This mount is famous for several sites. Jesus frequently went here with his disciples to pray and rest. His triumphant entry into.
Text Details: No Self Pity. On his release as a hostage after 7 years of solitary confinement in Lebanon, Terry Waite answered the question of how he survived with these words. Terry Waite.
photo-journeys ID: 484.