Zebra challenge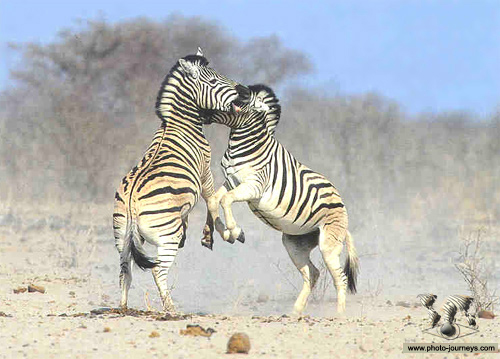 Etosha,Namibia
Acknowledgements
Photo Details: Zebra challenge. Two stallions bite and kick in a seemingly furious exchange, yet lasting less the two minutes, before the loser trots off to a safe distance. Compared with antelope and other herbivores zebra seem to have very little in the way of protect.
Text Details: When nothing else works, try this. Win people to your way of thinking, from the book 'How to win friends and influence people'. Dale Carnegie.
photo-journeys ID: 383.

&nbsp

&nbsp

&nbsp

&nbsp

&nbsp © Copyright. All rights reserved. &nbsp &nbsp &nbsp
BACK TO TOP