Parachute glacier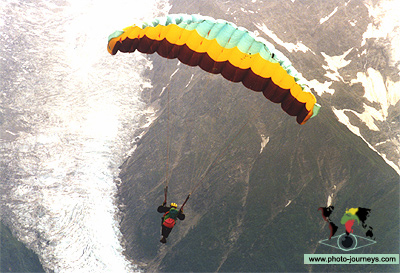 Chamonix,France

Acknowledgements
Photo Details: Parachute glacier. A parachutist launches from the slopes of Chamonix and sails down towards the glacier at the base of Mt Blanc. Chemonix, France. S.Arber..
Text Details: What you choose to do is up to you. from 'Illusions, The Adventures of a Reluctant Messiah'. Richard Bach.
photo-journeys ID: 319.

&nbsp

&nbsp

&nbsp

&nbsp

&nbsp © Copyright. All rights reserved. &nbsp &nbsp &nbsp
BACK TO TOP