Wings of the Goddesses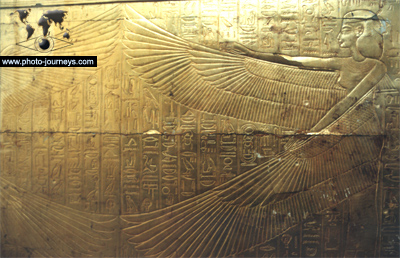 Cairo,Egypt

Acknowledgements
Photo Details: Wings of the Goddesses. The Goddesses of Ancient Egypt were depicted with wings. Nut, the sky goddess, spreads her protective wings across the waist of the mummies, often with words 'O my mother Nut! Spread your wings over my face and cause me to be like .
Text Details: The reason for Time. Common Folklore. Anonymous.
photo-journeys ID: 033.