The London Eye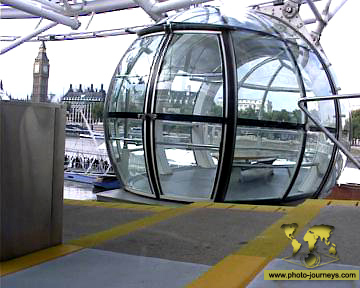 London,England

Acknowledgements
Photo Details: The London Eye. One of the 32x25 seater capsules that circle on the London Eye. Some of the largest ever double curved laminated glass panes, 36x1.5 square metres each (150 sq ft), have been used to create the fully enclosed capsules that offer totally un.
Text Details: Infinite Possibilities. Thought sign from www.theinspirationalplace.com. Robert Goddard.
photo-journeys ID: 459.

&nbsp

&nbsp

&nbsp

&nbsp

&nbsp © Copyright. All rights reserved. &nbsp &nbsp &nbsp
BACK TO TOP