Sermon from Pope John Paul II at the Vatican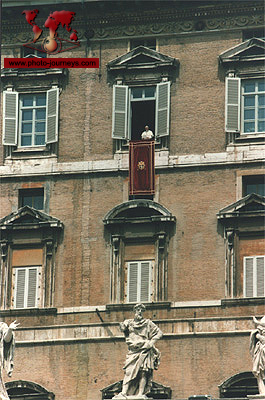 Vatican,Italy

Acknowledgements
Photo Details: Sermon from Pope John Paul II at the Vatican. Karol Joseph Wojtyla is said to be the most recognized person in the world. He speaks 8 languages. He was the first non-italian chosen as Pope in 456 years and the youngest this century. At age 61 he suffered .
Text Details: The safety valve in handling complaints. Win people to your way of thinking, from the book 'How to win friends and influence people'. Dale Carnegie.
photo-journeys ID: 160.

&nbsp

&nbsp

&nbsp

&nbsp

&nbsp © Copyright. All rights reserved. &nbsp &nbsp &nbsp
BACK TO TOP