St Paul's Cathedral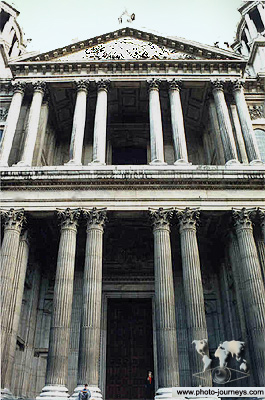 London,England

Acknowledgements
Photo Details: St Paul's Cathedral. The front façade of St Paul's is 53.4m (173ft) high. This is less than half the height of the Church. The ball and lantern at the top of the Church's dome is 108.4m (355ft) high. London, England. S.Arber..
Text Details: When we will need no heroes. Common Proverb. Anonymous.
photo-journeys ID: 282.

&nbsp

&nbsp

&nbsp

&nbsp

&nbsp © Copyright. All rights reserved. &nbsp &nbsp &nbsp
BACK TO TOP