Egyptians of Saqqara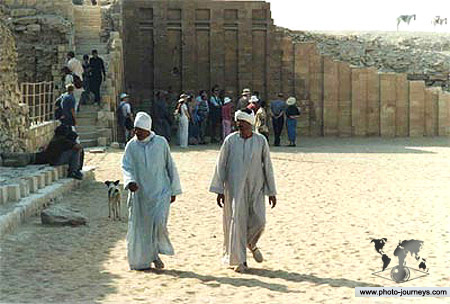 Saqqara,Egypt

Acknowledgements
Photo Details: Egyptians of Saqqara. Two hunters cross the sands in front of the temple of Saqqara in search of unprotected tourists. Saqqara, Egypt. S.Arber..
Text Details: What you are aware of you are in control of. Extract from his book 'Awareness'. By guiding us on how we might wake up, Anthony de Mello a Jesuit Priest (1931-1987), reveals how liberating life can be when we are aware. He informs us of the 'Four Steps to wisdom'. One being that negative feelings are. Anthony de Mello.
photo-journeys ID: 240.