Sparkling eyes in the darkness

Mpumalanga,South Africa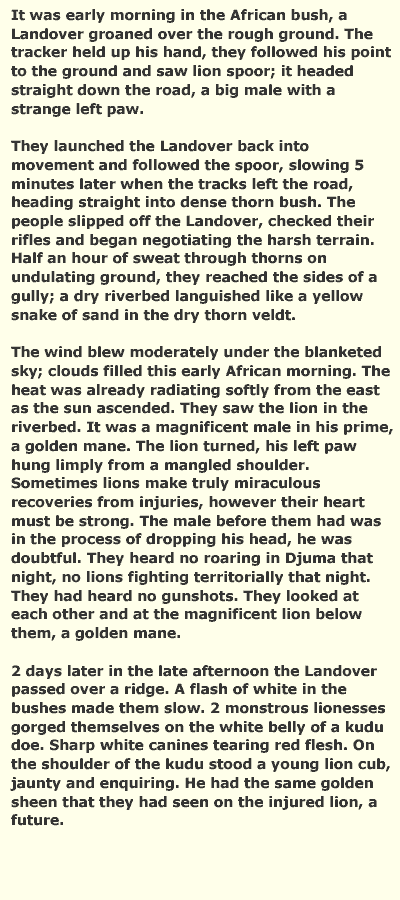 Acknowledgements
Photo Details: Sparkling eyes in the darkness. A group of lionesses caught in the headlights of a vehicle. Lion hunt predominantly at night. On this occasion we had just completed sundowners at a Timbavati picnic spot. We started the old landrover, reversed, and were co.
Text Details: A Future. Inspired by a lion cub. S.Arber.
photo-journeys ID: 401.

&nbsp

&nbsp

&nbsp

&nbsp

&nbsp © Copyright. All rights reserved. &nbsp &nbsp &nbsp
BACK TO TOP