Ponte Vecchio at sunset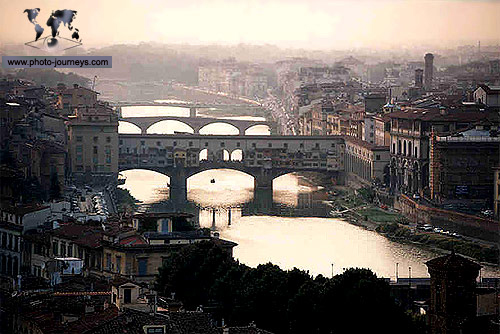 Florence,Italy

Acknowledgements
Photo Details: Ponte Vecchio at sunset. Now a tourist gauntlet separating hotels on the left (south) from the city centre on the right, the bridge is a cacophony of street hawkers, performers and expensive craft shops. Up to 1593 it was occupied by blacksmiths and butc.
Text Details: Movers and Shakers. Thought sign from www.theinspirationalplace.com. Brian Tracy.
photo-journeys ID: 262.

&nbsp

&nbsp

&nbsp

&nbsp

&nbsp © Copyright. All rights reserved. &nbsp &nbsp &nbsp
BACK TO TOP