Sand in the wind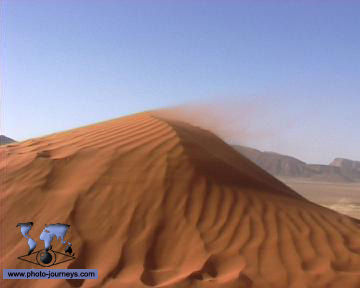 Sossusvlei,Namibia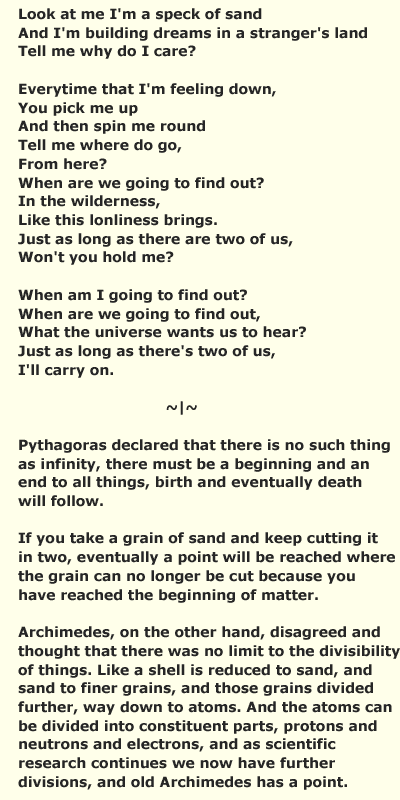 Acknowledgements
Photo Details: Sand in the wind. The never ending energy of the wind shifts sand off a newly created sand dune towards the creation of another, Sossusvlei, Namibia. S.Arber..
Text Details: Speck of sand. The song 'Two of Us' from the album 'Crisis, What Crisis?' by Supertramp, and an interpretation of the teachings of the famous Greek philosophers Pythagoras and Archimedes. S.Arber.
photo-journeys ID: 468.