The thirst of the warthog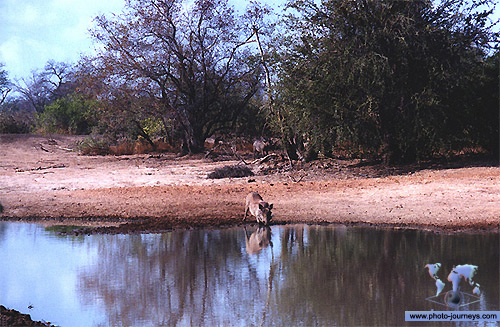 Moholoholo,South Africa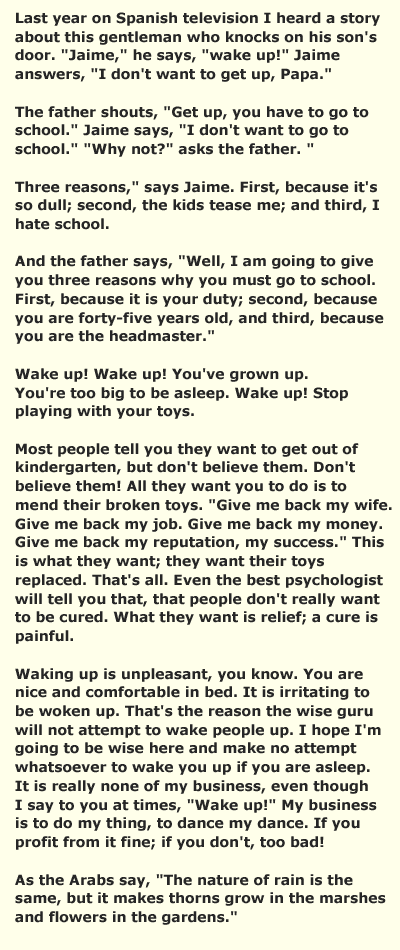 Acknowledgements
Photo Details: The thirst of the warthog. The theory given to the warts on a warthog are that they protect the eyes, particularly in aggressive exchanges. The warthog is one of the characters of the African bush. They are alert, cocky animals that live in burrows. Their.
Text Details: Awareness. Extract from his book 'Awareness'. By guiding us on how we might wake up, Anthony de Mello a Jesuit Priest (1931-1987), reveals how liberating life can be when we are aware. He informs us of the 'Four Steps to wisdom'. One being that negative feelings are. Anthony de Mello.
photo-journeys ID: 439.

&nbsp

&nbsp

&nbsp

&nbsp

&nbsp © Copyright. All rights reserved. &nbsp &nbsp &nbsp
BACK TO TOP