Voyager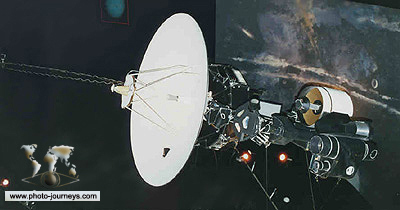 Washington DC,USA

Acknowledgements
Photo Details: Voyager. Voyager was a two-spacecraft mission to the outer planets Jupiter, Saturn, Uranus, and Neptune studying their structure, composition, atmospheres, magnetic fields, radiation belts, and the surfaces and atmospheres of their satellites. Voyager 1, .
Text Details: Relationships. Thoughts inspired by the study of Space, Relational Database Management Systems, Object-Oriented Programming, and Marriage. S.Arber.
photo-journeys ID: 418.

&nbsp

&nbsp

&nbsp

&nbsp

&nbsp © Copyright. All rights reserved. &nbsp &nbsp &nbsp
BACK TO TOP