Emerald flashes in flight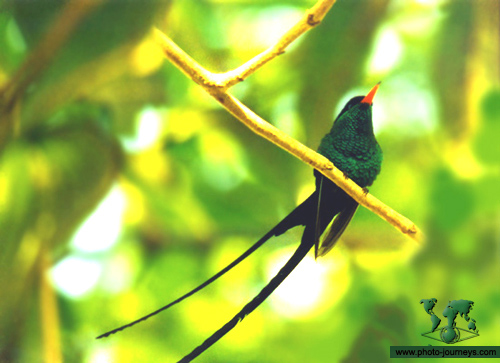 Jungles near Port Maria,Jamaica

Acknowledgements
Photo Details: Emerald flashes in flight. Known as the Doctorbird this hummingbird is a common resident of Jamaica. It is not found anywhere else on earth. Jungles near Port Maria, Jamaica. S.Arber.
Text Details: Our lives are what our thoughts make of it. Extract from the Hewlett-Packard Diary 2004. Aristotle.
photo-journeys ID: 217.