Gemstones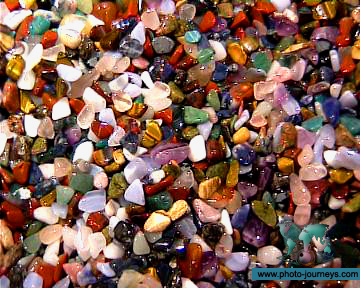 Cape Town,South Africa

Acknowledgements
Photo Details: Gemstones. South Africa is rich in precious and semi-precious stones. There are many well known and not so well known varieties: Azurite blue, Beryl pink, Malachite green, Moonstone violet, Amazonite blue-green, Garnet brown-pink, Almadine purple-pink, Sp.
Text Details: A gift is a precious stone in the eyes of him that hath it. Proverbs. The Bible, King James version.
photo-journeys ID: 461.