King of Timbavati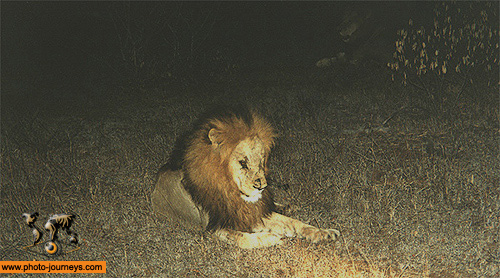 Transvaal,South Africa

Acknowledgements
Photo Details: King of Timbavati. This lion is the leader of a group of 4 male brothers. Together they have held supreme control of the breeding rights in Timbavati for over 8 years. Usually lions form coalitions of two, sometimes of three individuals and hold power for.
Text Details: How to get cooperation. Win people to your way of thinking, from the book 'How to win friends and influence people'. Dale Carnegie.
photo-journeys ID: 390.