Jumping onto the Golden Gate bridge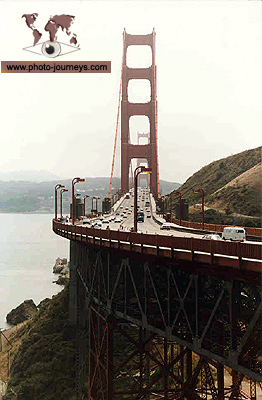 San Francisco,USA

Acknowledgements
Photo Details: Jumping onto the Golden Gate bridge. Dwarfed by the size of the Japan's 4km long Akashi Kaikyo suspension bridge, the Golden Gate at 2.75km is an awesome sight from any angle. The length of the steel wires used in the cables of the bridge is enough to cir.
Text Details: Getting on the right track. Extract from the Hewlett-Packard Diary 2004. Will Rogers.
photo-journeys ID: 268.

&nbsp

&nbsp

&nbsp

&nbsp

&nbsp © Copyright. All rights reserved. &nbsp &nbsp &nbsp
BACK TO TOP