Metallic love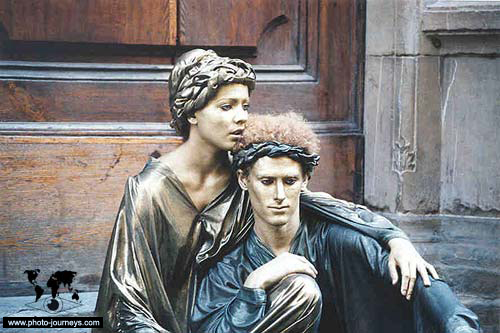 Florence,Italy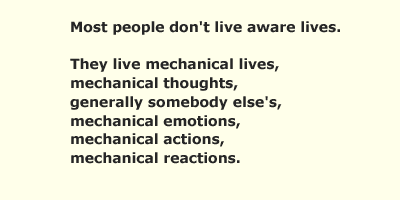 Acknowledgements
Photo Details: Metallic love. Street performers. Florence, Italy. S.Arber.
Text Details: Mechanical lives. Extract from his book 'Awareness'. By guiding us on how we might wake up, Anthony de Mello a Jesuit Priest (1931-1987), reveals how liberating life can be when we are aware. He informs us of the 'Four Steps to wisdom'. One being that negative feelings are. Anthony de Mello.
photo-journeys ID: 018.

&nbsp

&nbsp

&nbsp

&nbsp

&nbsp © Copyright. All rights reserved. &nbsp &nbsp &nbsp
BACK TO TOP