David by Michelangelo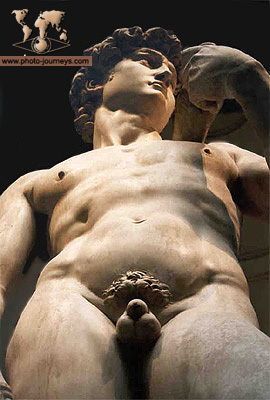 Florence,Italy

Acknowledgements
Photo Details: David by Michelangelo. Housed in the Galleria dell' Accademia, the colossal nude of David the biblical hero that killed the giant Goliath with a single shot, established Michelangelo at the age of 29, as the foremost sculptor of his time in 1504. Florence.
Text Details: David and Goliath. 1 Samuel 17:20-51. Bible, King James version.
photo-journeys ID: 122.

&nbsp

&nbsp

&nbsp

&nbsp

&nbsp © Copyright. All rights reserved. &nbsp &nbsp &nbsp
BACK TO TOP