Women of the Harem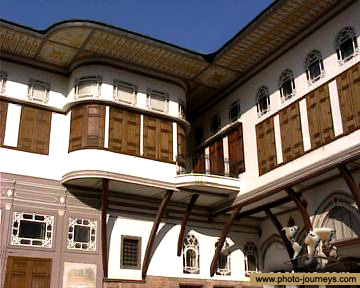 Istanbul,Turkey

Acknowledgements
Photo Details: Women of the Harem. Like other Ottoman institutions the harem was hierarchical. The Sultan's mother was it's head, the valide sultan. Next in order were the sultan's daughters, and then the kadins, the sultan's wives or favourites. The Gözdes, women who h.
Text Details: To serve. Common Folklore. Anonymous.
photo-journeys ID: 483.