Macaws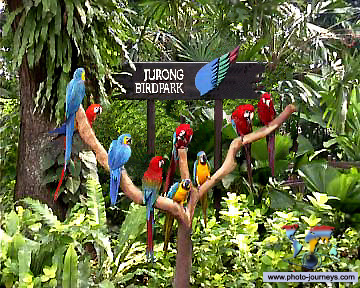 Jurong Hill,Singapore

Acknowledgements
Photo Details: Macaws, 19 of the Macaw species now appear on the CITES endangered species list indicating they are near extinction, due largely to the lucrative pet trade. They have been kept as pets since 1100 AD where the Pueblo Indians prized the Scarlet Macaw. Their.
Text Details: If you want good information, ask around - a lot. Extract from an article by John Freeman reviewing the book by James Surowiecki "THE WISDOM OF CROWDS: WHY THE MANY ARE SMARTER THAN THE FEW AND HOW COLLECTIVE WISDOM SHAPES BUSINESS, ECONOMIES, SOCIETIES, AND NATIONS. James Surowiecki.
photo-journeys ID: 482.