Passed by a school of Black Tailed Parrot fish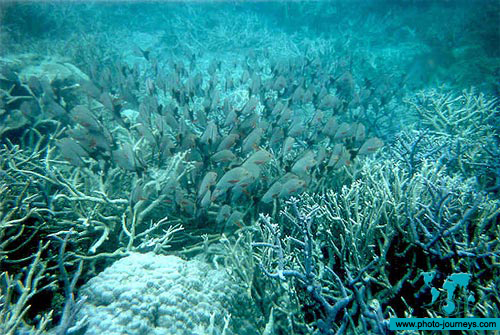 Great Barrier Reef,Australia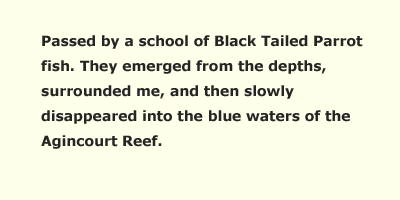 Acknowledgements
Photo Details: Passed by a school of Black Tailed Parrot fish. Parrot fish are so named due to their beak like mouths which they use to scrape food from the coral reefs. Great Barrier Reef, Australia. S.Arber.
Text Details: When there were no depths. Journey underwater. Steele Arber.
photo-journeys ID: 010.