Statue of Liberty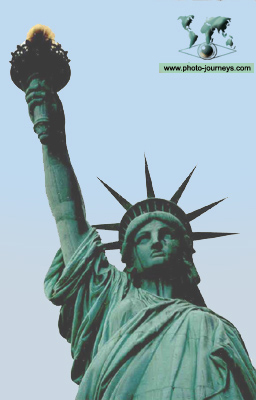 New York,USA

Acknowledgements
Photo Details: Statue of Liberty. Built in 1886, the statue is 46,5m high and together with the pedestal 93m high. The face of Liberty was modelled on the mother of the sculptor, Frédéric-Auguste Bartholdi. New York, USA. S.Arber..
Text Details: Let the other person save face. Be a Leader: How to change people without giving offense or arousing resentment. From the book 'How to win friends and influence people'. Dale Carnegie.
photo-journeys ID: 331.