Face to Face with a Javan Rhinoceros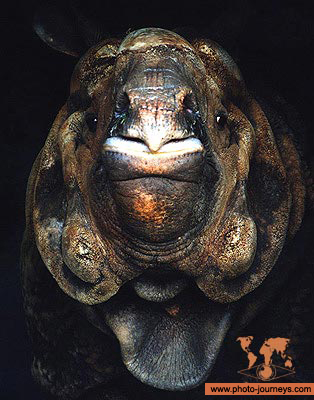 Bedfordshire,England

Acknowledgements
Photo Details: Face to Face with a Javan Rhinoceros. Approximately 75 survive in the wild in two small pockets, in western Java and in Vietnam. Whipsnade Zoo, England. S.Arber..
Text Details: A Smile can brighten even the sunniest day. Definition of a smile: 'Relax the features into a pleased or kind or gently sceptical expression or a forced imitation of these, usually, with the lips parted and the corners of the mouth turned up', (Concise Oxford Dictionary of English). S.Arber compile. Unknown text origin, common folklore.
photo-journeys ID: 038.

&nbsp

&nbsp

&nbsp

&nbsp

&nbsp © Copyright. All rights reserved. &nbsp &nbsp &nbsp
BACK TO TOP