Orange Free State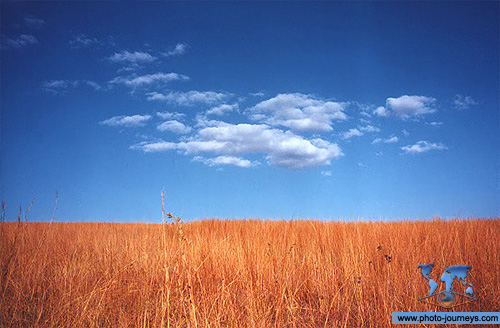 Orange Free State,South Africa

Acknowledgements
Photo Details: Orange Free State. Between the Orange and Vaal rivers lies a rolling prairie about 1,400m above sea level and burning with sunshine. Huge wheat fields stretching to the horizon are the indelible image, the bread basket of South Africa. Orange Free State, .
Text Details: Across Forever. From 'There' No Such Place As Far Away'. Richard Bach.
photo-journeys ID: 273.