Giant Clam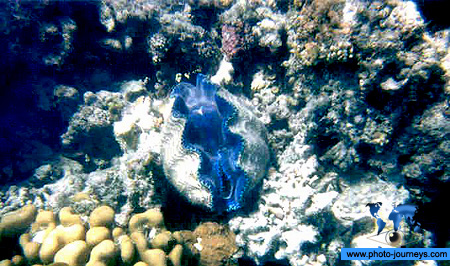 Far North Queensland,Australia
Acknowledgements
Photo Details: Giant Clam. The largest bivalve mollusc in the world may weigh over 200kg (500lb) and attain lengths over 1m (4ft). The heavy shell is coarsely fluted and toothed. They are found in the South Pacific and Indian oceans, especially on the Great Barrier Reef.
Text Details: You Are Not Alone. Lyrics of the song 'You are Not Alone'. Michael Jackson.
photo-journeys ID: 497.

&nbsp

&nbsp

&nbsp

&nbsp

&nbsp © Copyright. All rights reserved. &nbsp &nbsp &nbsp
BACK TO TOP