Cowfish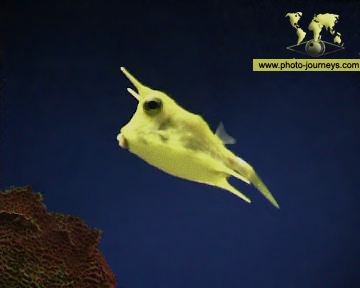 Florida,USA

Acknowledgements
Photo Details: Cowfish. Cowfish, as with other boxfish, uncover their meals of crabs and shrimps by blowing jets of water into the sand with their mouths. They are slow swimmers and easily caught by hand, making a grunting noise when captured. Their bodies are very stif.
Text Details: How to find yourself. Thought sign from www.theinspirationalplace.com. Thomas Szasz.
photo-journeys ID: 396.

&nbsp

&nbsp

&nbsp

&nbsp

&nbsp © Copyright. All rights reserved. &nbsp &nbsp &nbsp
BACK TO TOP