Sydney Opera House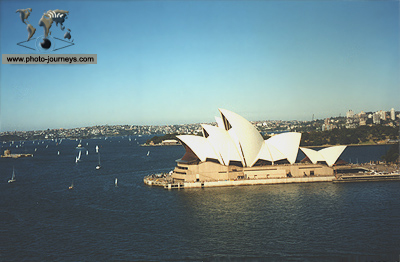 Sydney,Australia

Acknowledgements
Photo Details: Sydney Opera House. On a promontory jutting into Sydney's natural Port Jackson harbour stands the world famous Sydney Opera House. Construction occurred 1959-1973, and the architect was Joern Utzon. He left in dispute before the building was completed and.
Text Details: Giving and Receiving. Common folklore. Anonymous.
photo-journeys ID: 177.

&nbsp

&nbsp

&nbsp

&nbsp

&nbsp © Copyright. All rights reserved. &nbsp &nbsp &nbsp
BACK TO TOP