Hippopotamus stare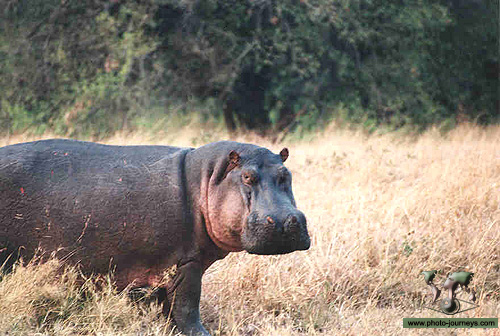 Grumeti,Tanzania

Acknowledgements
Photo Details: Hippopotamus stare. Hippos come out of the rivers at night foraging for grass. A hippo's canine teeth are 4 times larger than those of the lion, and 4 times more dangerous. Grumeti, Tanzania. S.Arber.
Text Details: Let yourself be. Thought sign from www.theinspirationalplace.com. Thomas Coyne.
photo-journeys ID: 171.